Golden Triangle - Day 1 on a Deal
The Golden Triangle is a treasure trove of some of Denver's best cultural experiences. Between the Denver Museums, the Denver Library, Spas, theater and excellent restaurants, you could easily find yourself entertained for several days. I have tracked down four recommendations all within walking distance of each other that could be visited in the same day and several of them currently have Groupons that will save on the afternoon. Lastly, at the bottom of this post, I have made a map to help on your travels.
1. Rooster and Moon Coffee Pub
You can both start and end your day at Rooster and Moon. Whether you like a smoothie or a caffeine jolt to start the day, they have you covered. The food menu changes through out the day, but they have baked goods and what the restaurant calls 'flats'. The flats are basically square pizzas with a variety of toppings.
If you visit 7pm on Thursdays, you can take part in the weekly Geeks Who Drink trivia night.
Maple Bacon Doughnuts - featured on R&M Facebook page
2. CELL Counter-terrorism Education Learning Lab - Golden Triangle
Definitely not a education center that you would see every day and unique enough to attract over 70 U.S. Government officials.
Developed by counter-terrorism experts, the interactive exhibit educates visitors about global terrorism's history, tools, and media coverage.
The link to the Groupon below (posted 12/3/13) has three options:
$8 for admission for two (up to a $16 value)
$15 for admission for four (up to a $32 value)
$30 for admission for eight (up to a $64 value)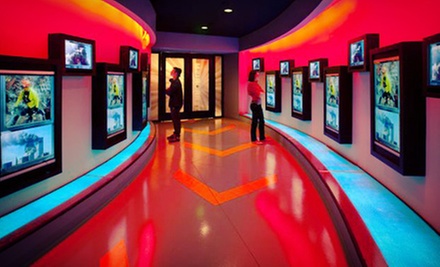 50% off CELL Counterterrorism Education Learning Lab - Groupon
3.

History Colorado Center
The History Colorado Center features high-tech and hands-on exhibits that are both fun and informative. Check out the video below for a look at the 'Time Machines'
I found a Groupon that offers 50% off via 2-for-1 deals. Click link below for more details
$12 for admission for two ($24 value)
$24 for admission for four ($48 value)
50% off History Colorado Center - Groupon
4. Dinner and Margaritas at Zocalo
Zocalo received a 'Best of Denver' award from Westword for their chips and salsa, but don't fill up on just chips! They have a wonderful menu of traditional Mexican dishes and a great drink menu. The owners of Zocalo are from Mexico City, so you can expect an authentic flavor and regular favorites too.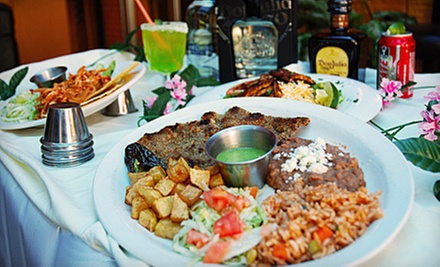 I also was able to track down a Groupon for Zocalo as well. This 50% off deal has two options; but click link for more details.
$10 for $20 worth of Mexican food and drinks
$20 for $40 worth of Mexican food and drinks for four
50% off Zocalo Restaurant & Bar - Groupon
MAP -
https://mapsengine.google.com/map/edit?mid=zghB1BNc8Id0.kHYchF8ez9CI